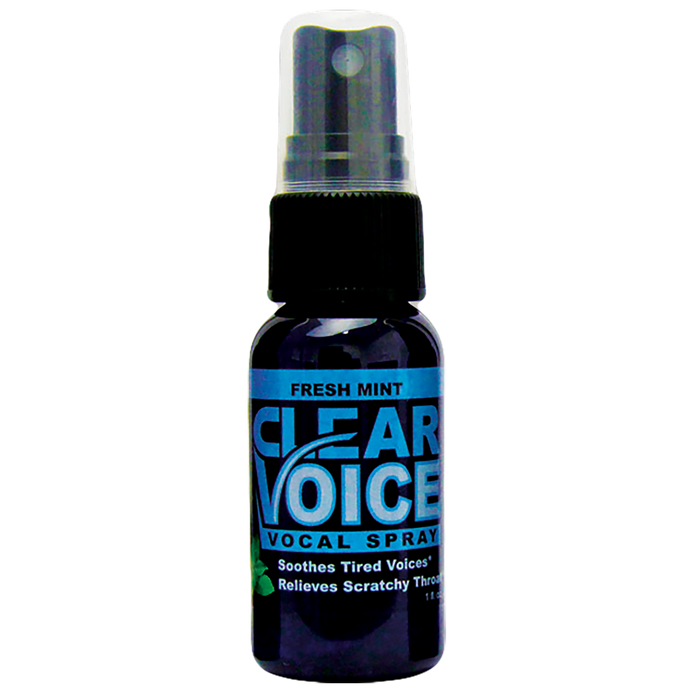 Clear Voice - Vocal Spray
Save

43

%
Save

24

%
Original price
$16.95
-
Original price
$50.85
A clear and strong voice is essential for those who use their voice frequently, whether for singing, public speaking, or teaching. However, constant use can take a toll on the vocal cords, resulting in hoarseness, discomfort, and even temporary loss of voice. This is where Vocal Spray is a powerful throat spray designed to soothe and support vocal health.
Vocal Spray is a natural and safe way to support healthy vocal function. It is made with a blend of herbs and natural ingredients traditionally used to support the voice. One of the key ingredients in Vocal Spray is licorice root, which has been shown to reduce inflammation and soothe irritation in the throat. Another ingredient is slippery elm bark, which has a soothing effect on the throat's mucous membranes, making it the best throat spray for cough.
The Vocal Spray is your go-to allergic throat spray during pollen season. Our throat spray doesn't just provide temporary relief. It also contains ingredients that support long-term vocal health. For example, marshmallow root has been shown to have a protective effect on the throat, helping to prevent irritation and inflammation over time. And sage, known for its astringent properties, helps tone and strengthen the vocal cords. 
One of the unique features of Vocal Spray is its delivery system. Unlike a traditional sore throat spray that is sprayed directly into the mouth, this antibacterial throat spray comes in a convenient pump bottle. This allows for a more targeted application, as the spray can be directed directly onto the back of the throat where needed most. It also ensures evenly distributed spray, providing consistent and effective relief.
Another benefit of Vocal Spray is that it is easy to use. Shake the bottle well before use, then spray 2-3 times directly onto the back of the throat as needed. It can be used before or after speaking, singing, or any activity that strains the vocal cords. The Vocal Spray is available in Fresh Mint, Honey Lemon, and Strawberry Lemonade.
Our throat spray can be used by anyone who needs to support their vocal health. It is gluten-free, non-GMO, and contains no artificial colors, flavors, or preservatives. And because it is a natural product, there are no harsh side effects or risk of dependency.
Overall, Vocal Spray is an excellent choice for anyone who wants to support their vocal health naturally. It provides immediate relief from irritation and discomfort while promoting long-term vocal health. And with its convenient delivery system and easy-to-use formula, it's a must-have for anyone who relies on their voice to get through the day.
What's Inside

Overview & Benefits

Clear Voice an all-natural throat spray designed for speakers, singers and anyone that uses their voice. Clear Voice is formulated to help you soothe your voice. It is a natural solution to help your body fight scratchiness, dryness, or irritation. It is designed to put the magic back into your voice.

Ingredients & Analysis

Supplement Facts

Servings Per Container:

83

Amount Per Serving %Daily Value† Proprietary Blend: 83 mg Aloe Vera Juice (Aloe Barbadensis)(Inner-leaf gel), Slippery Elm Bark Extract (Uimiu Rubra), Marshmallow Root Extract (Althaea Officinalis), Bee Propolis Extract, Deglycyrrhizinated Licorice Root Extract (DGL) (Glycyrrhiza glabra), Tylophora Indica Extract (Root) Other Ingredients: Vegetable Glycerin, Purified Water, Honey, Natural Flavor, Citric Acid, Citrus Extract